I stepped out of the car, the sun beating on my skin. The mask added a few extra degrees of heat to my bearded face. As my wife wrestled my daughter out of her car seat, I gazed across the street at our destination. A brilliant blue building rising from the street, with a glimpse of Leech Lake on the horizon. It took close to four hours in the car – an eternity with a crabby toddler – but we'd made it. It was time for craft beer from Portage Brewing Company.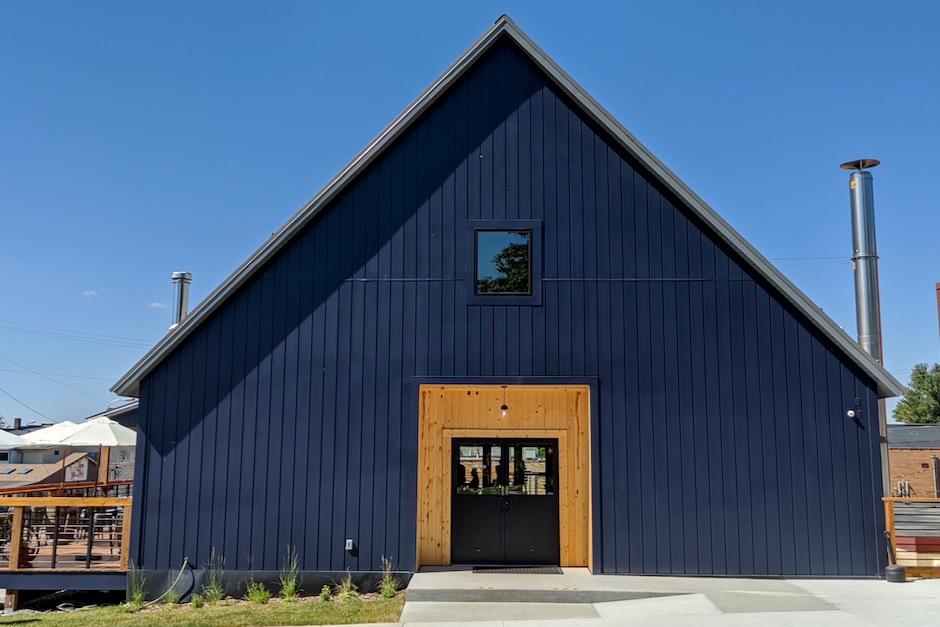 A few weeks before our trip my wife and I grew restless. They lifted the pandemic lockdown order and we were itching to go somewhere, anywhere. Lockdowns will do that to you. We wanted to be outdoors in the early summer heat far away from our daily grind. Itasca had been on our list for awhile. With Portage open and ready, there wasn't a deliberation. Campground booked, reservation made.
In early January of 2019, Portage made a short Facebook post informing their followers that the brewery had burned down. A day later they posted a silhouette of a firefighter amongst the wreckage. It ended with a simple statement "We will clean up the pieces, we will rebuild. On ahead." Rebuild they did. In five months, with the aid of a successful crowdfunding campaign, they had the money, the plans, and ground broken. Their resilience showed in every progress post and most ended with the same statement: "On ahead." Less than a year later they held their Grand Reopening under the snowy skies of Walker.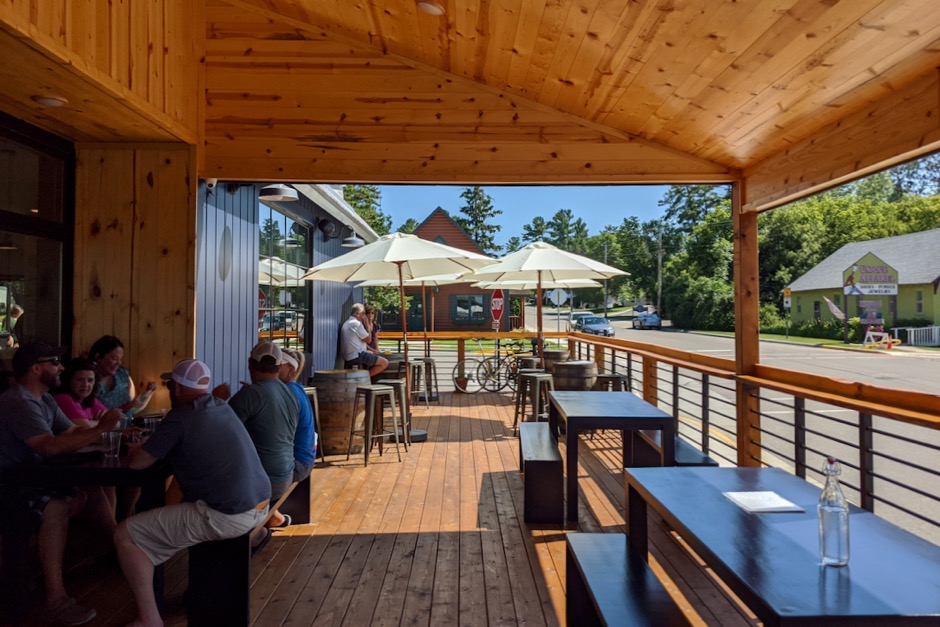 Snow was a distant memory on the sunny porch/patio of Portage. Lockdown restrictions were in full effect, honored and enforced. Socially distanced seating was a mix of rails, picnic tables, and barrel high tops. Stained wood contrasted against the deep bright blue, a detail present throughout the taproom. Inside is a similar story. Natural light cascades through two banks of windows.The cathedral seating draws the eye to the single canoe hovering above, surrounded in a sea of knotty pine. It's north woods decor – elevated.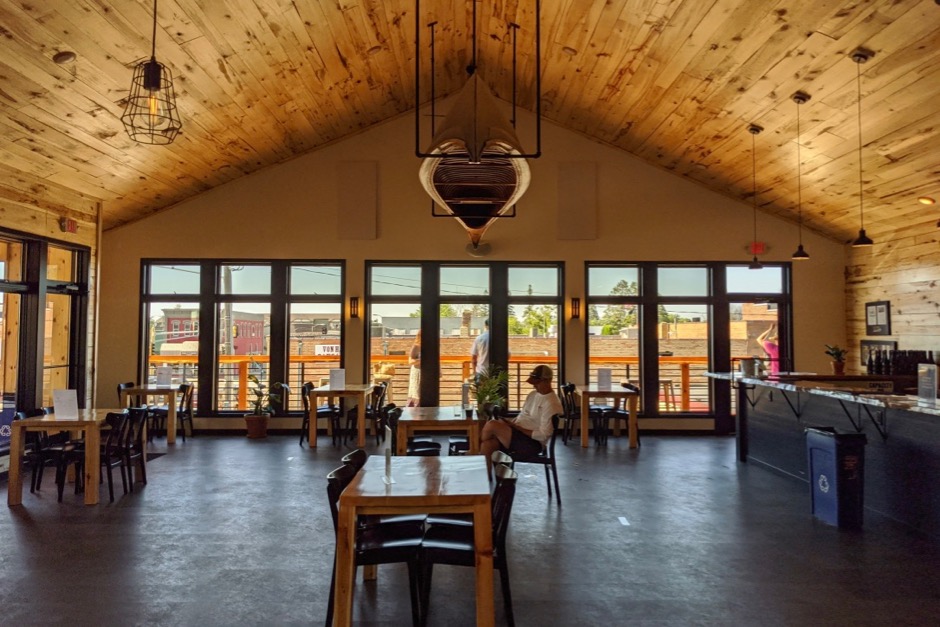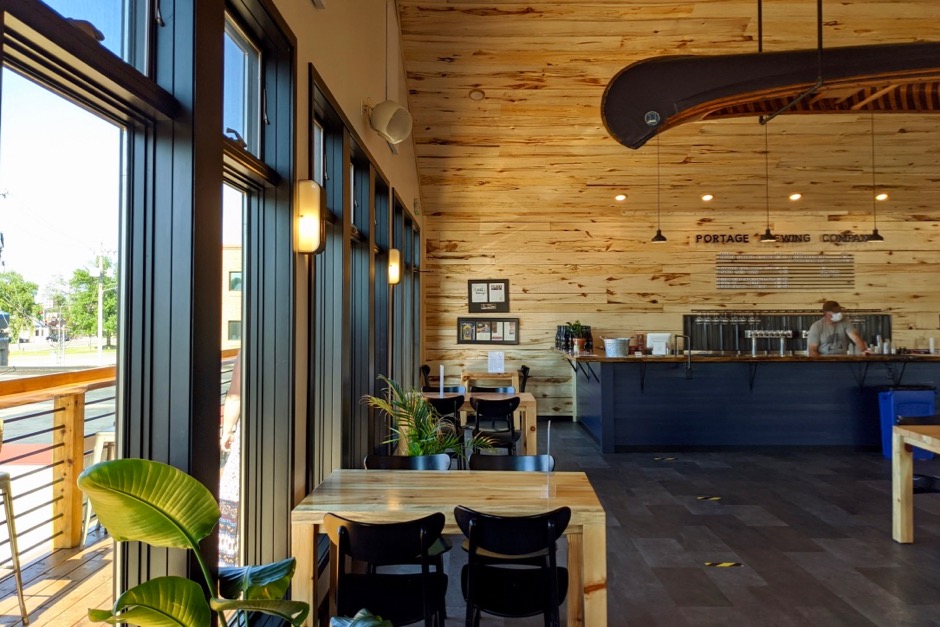 We ordered food in, giving me plenty of time to sip and taste six beers. It pleased my wife, pregnant with our second child, to find kombucha on tap. The brews: Proper Cadence Czech Pilsener, Nowhere Fast Dry Hopped Pilsner, It's a Vibe Tropical Stout, Last 40 NEIPA, Cloudrest DIPA, and Deep Distortion Imperial Stout. Two stood out. Proper Cadence was crisp beyond expectations, clean, bright, and snappy with a touch of toasted malt. Delightful in every way. Cloudrest burst with notes of tropical fruit juice and finished soft on the palette. Both beers hoisted their plastic cups beyond their humble purpose.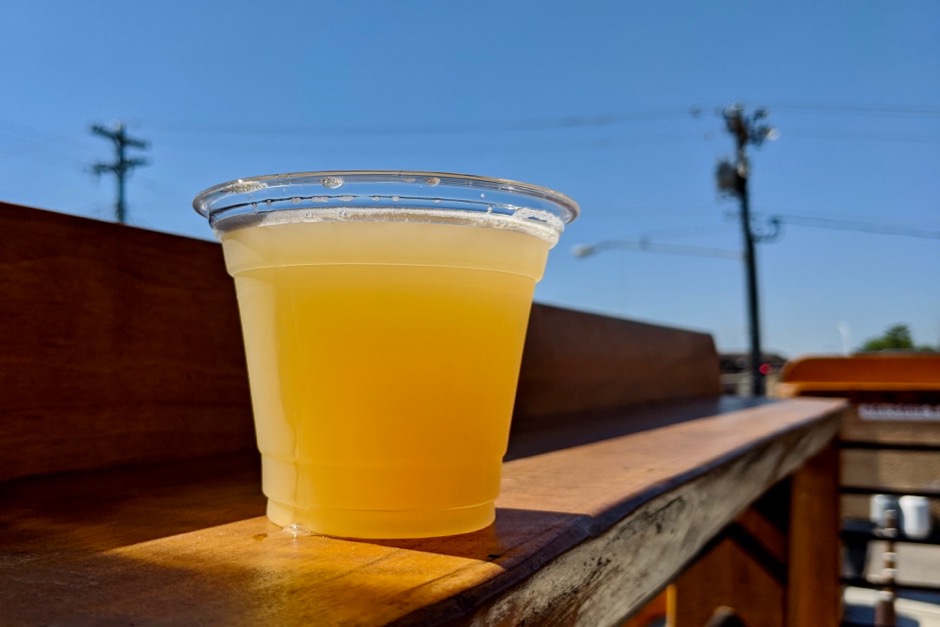 It was a rare moment of peace in a year full of turmoil. Sunny breezes paired with craft beer provided a portal to "normal." It would be almost a year later before we were to enjoy a similar experience. On that day, Portage provided our family a glimpse at the future – our collective rise from the ashes.