It's that time of year again. Time to reflect upon the breweries that I visited in the past year and identify some of my favorites. Since this is the second time I'm doing these awards I added some ground rules. I'm only assigning an award to somewhere that I visited in 2017. If you don't see one of your favorites then let please let me know. Rest assured that with the amount of breweries now in Minnesota there is a great chance I didn't make it there. In an effort to shake things up, I decided to ensure there were no repeats from last year. Lastly, to recognize the best of the breweries that opened in 2017, there is a new category called Best New Brewery. Let's get started!
Best New Brewery / Hoops Brewing Company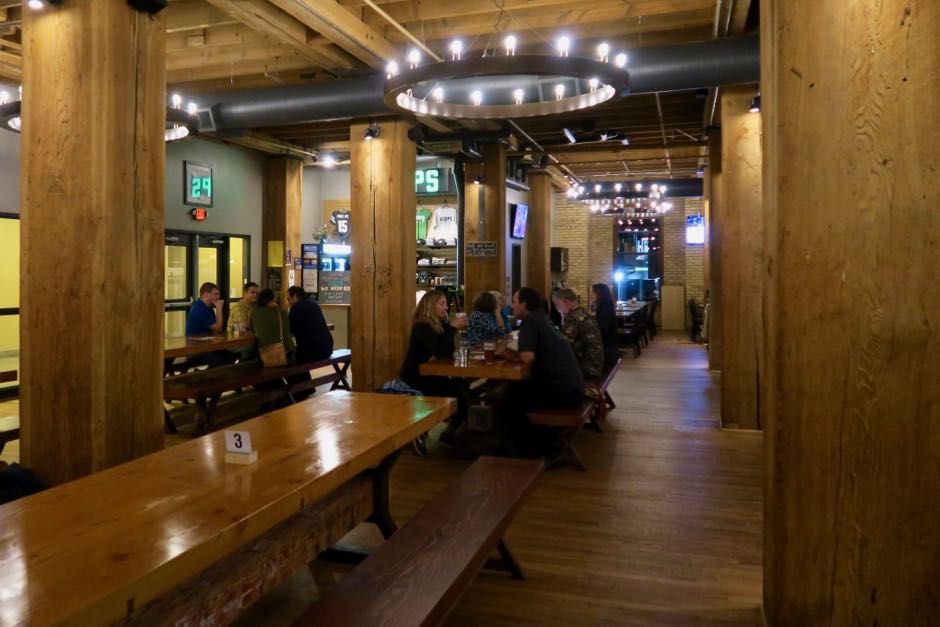 A great brewery needs great beer and a great taproom. Hoops Brewing Company has both of those in spades. Upon entry, the massive Douglas fir beams transport you to Duluth's past. After a sip of one of their many numbered beers you're pulled firmly back to Duluth's present. After Hoops, the city now boasts 8 breweries and brewpubs along with several tap rooms and a distillery. That makes Duluth a true destination for craft beer that you can't pass on. I certainly don't think I can visit the city without stopping in for at least one beer at Hoops Brewing Company. I'm excited to see what the future brings.
Best Branding / Blacklist Artisan Ales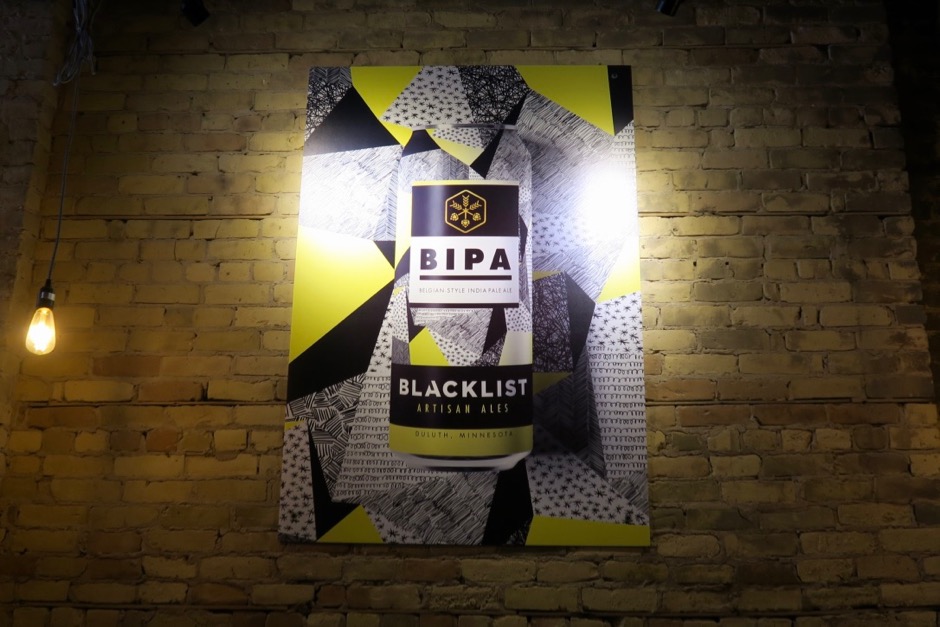 If your local liquor store or bottle shop carries beers from Blacklist Artisan Ales, you won't be able to walk by without their cans screaming out at you. The abstract colorful style is consistent yet manages to make each beer unique. Combine that with a gorgeously warm and inviting taproom featuring large versions of each of their can designs and you've got a firm winner in this category. I don't generally like Belgian styles, but their branding make them hard to avoid!
Best Patio / Bang Brewing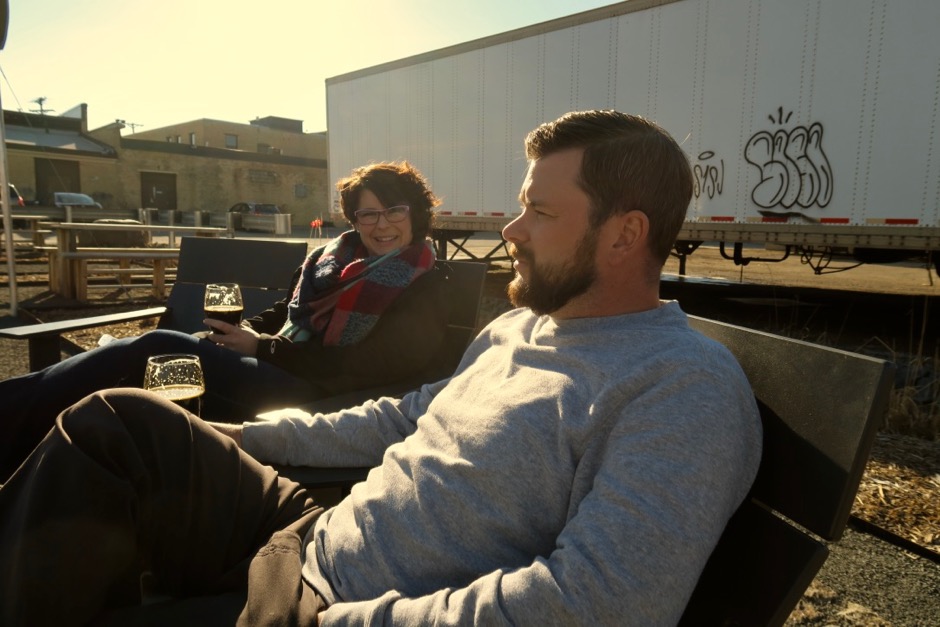 Bang Brewing won Best Vibe last year, and they're adding to their accolades with this fantastic addition. Like their taproom, their patio is unique to their vision. There are three areas. The first is right outside the taproom with two large wooden tables flanking the door. A short gravel path brings you to a circular area that includes chairs and a fire pit. Turn the corner and you get to the main area with individual spots for each wooden table. It results in a quiet and private experience for each group. Next year it'll be even better as their natural landscaping continues to mature. It doesn't hurt that last year's winner in this category is a short walk across the parking lot.
Best Destination / Goat Ridge Brewing Company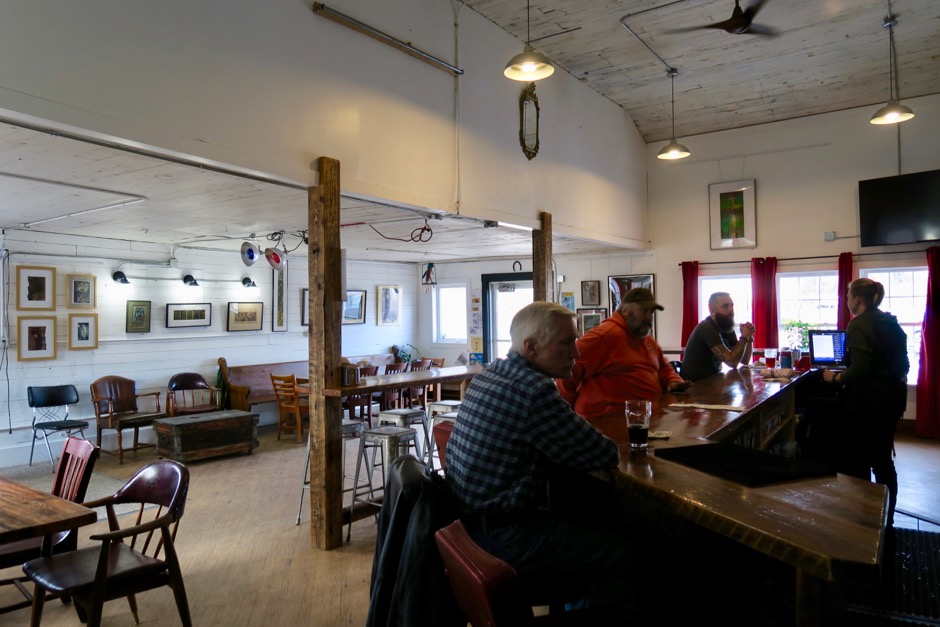 I don't hear a lot about Goat Ridge Brewing Company. It might be because those in the know want to keep this little gem for themselves! The eclectic nature of their interior design and seating makes you instantly feel at home. Normally when I go to a taproom there are a few spots that I'd like to sit more than others, but every spot in this one just oozes character. If you're more of a fan of the great outdoors, there is nowhere better to pass the time than watching the river pass by on their patio. Did I mention the beer's good too?
Best Vibe / Wild Mind Artisan Ales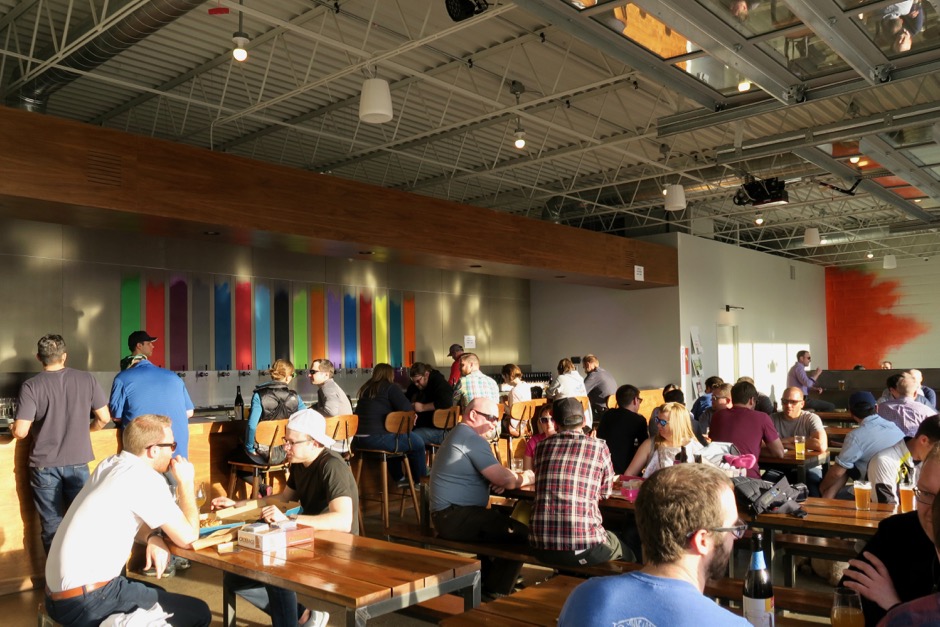 Wild Mind Artisan Ales is our favorite place to go when the sun is shining. It positively spills onto their patio and into their taproom. I promise you'll never visit without seeing at least a couple of dogs and a couple of children, which perfectly embodies the lighthearted energy I love so much about craft beer. Their unique beer styles give you something to discuss and share with your friends, and the bright colors make it hard to sit for long without a smile on your face. For my money, there is no better place to enjoy our Minnesota summers than with a cold beer at Wild Mind.
Best Surprise / HammerHeart Brewing Company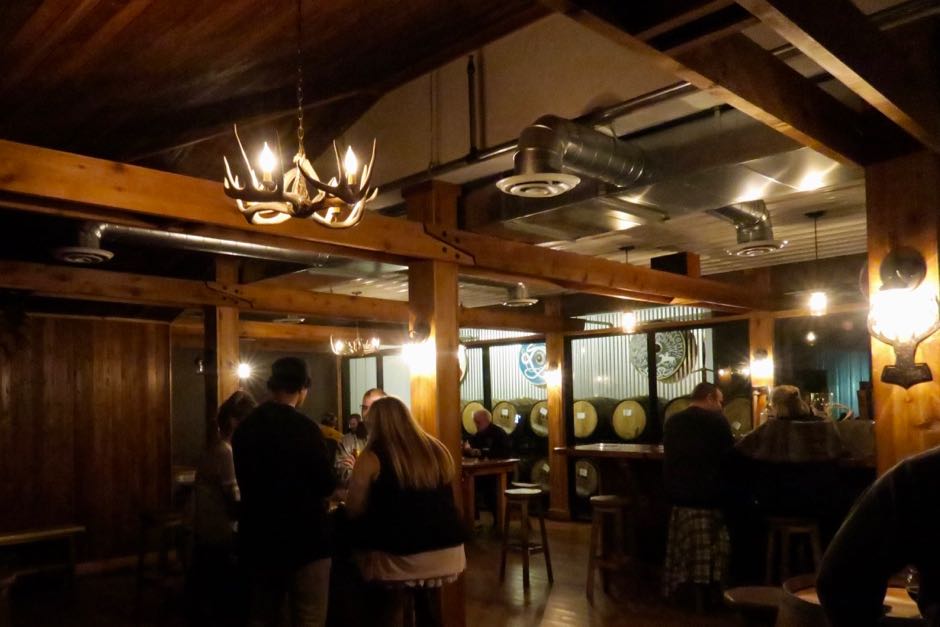 If it wasn't obvious from my full review, HammerHeart Brewing Company blew me away. I still don't think smoked beers are my favorite, but they made me question everything I knew about them. I'm sure there is something on their list for everyone, even those that aren't that adventurous. Combine the excellent beers with one of the most unique taprooms in the state and you've got a real winner. If you've ever wanted to feel like a viking warrior then this is the taproom for you.
Best Food / Gun Flint Tavern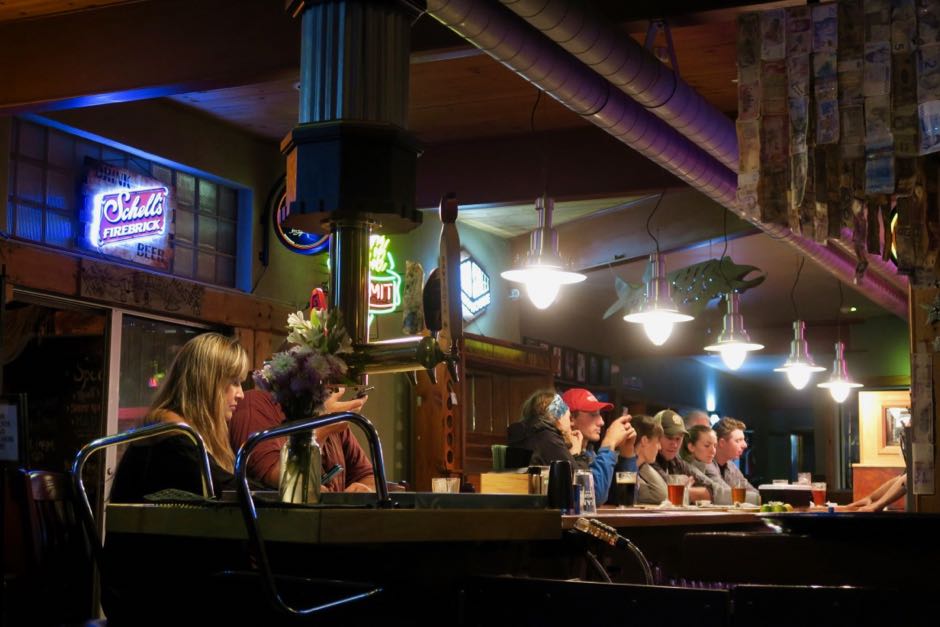 We visited very few brewpubs this year, but Gun Flint Tavern might've won this one even if we had. When we had our meal here we were about to embark on a 260 mile hike through north woods. It was only fitting to order the Wild Mushroom Ravioli. I liked it so much that I spent the next week dreaming of it only to order it again as we passed through Grand Marais on our way south. Their menu runs the gamut from Tamales to Nova Scotia's Fishermen Stew. Based on the silence during our meal I don't think you'd go wrong with any selection. Additionally, you'd be hard pressed to find a better wait for a table than overlooking Lake Superior bellied up at their rooftop bar.
Best Individual Beer / Castle Danger (Castle Cream Ale)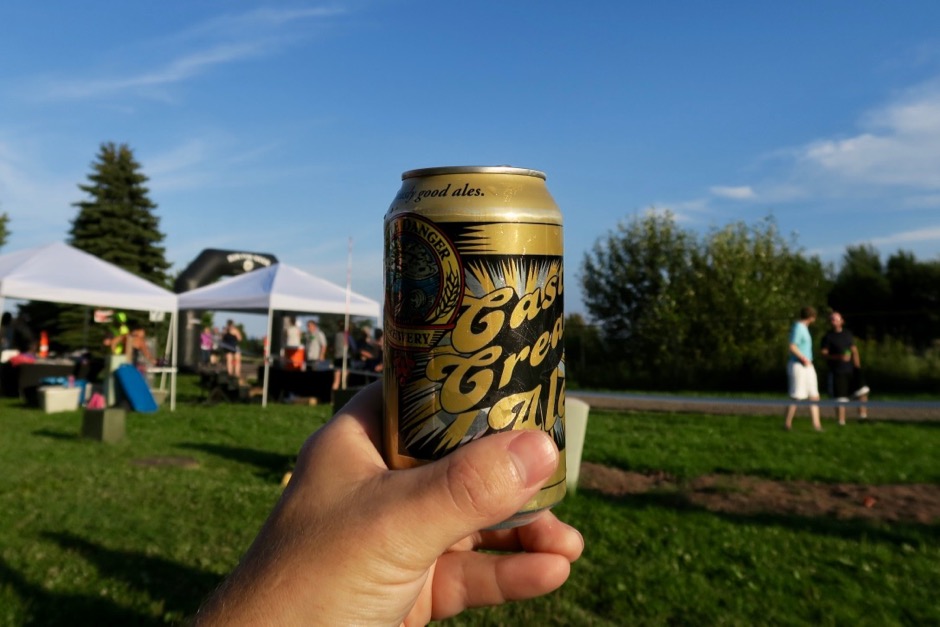 No beer pairs better with summer than Castle Danger's Castle Cream Ale. I've told numerous people to try this beer and the next time I see them the answer is always the same, they love it! It's easy enough to drink that it can be a porch pounder, but has enough flavor to make it extremely satisfying. If you're looking to convince someone to make the jump into craft beer I highly recommend suggesting this one to them. It bridges the gap wonderfully and makes them curious to what else they are missing. And if you can make it to Two Harbors, be sure to enjoy one on their patio while watching the white caps on the lake.
Best Beer / u4ic Brewing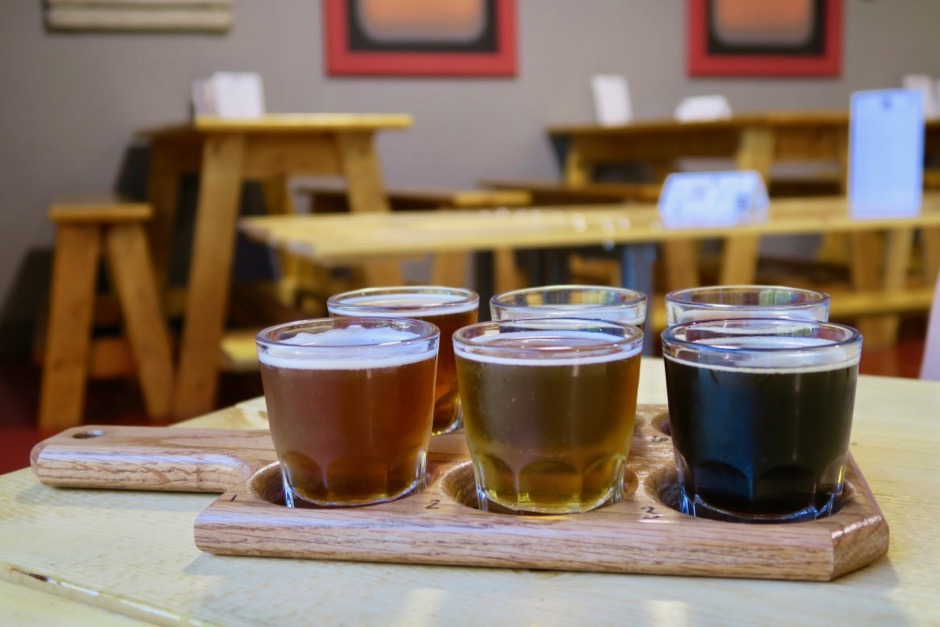 This is easily the hardest award to give out. Each brewery in the state can boast at least one good beer, and a large portion of those can boast several. Few can make the claim that their whole list is good, but u4ic Brewing can do just that. If you haven't heard of u4ic then you should make the trip down 169 and get familiar. The tap list is enormous for a small town brewery, but every beer I've tried has been well balanced with great taste. There is also a massive variety, so there really is something for everyone. They don't have the flash of Surly or the hipster cred of Dangerous Man, but they've got good beer and that's really all that matters.
Best Taproom / Pryes Brewing Company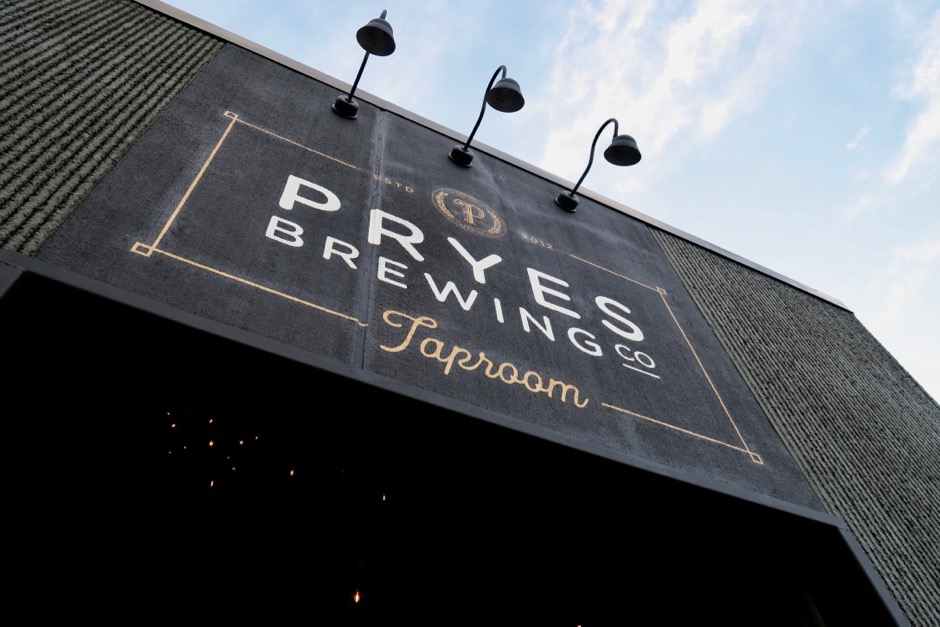 It's hard to pin down what I love so much about the taproom at Pryes Brewing Company, because they do so much so well. Let's start with the facade. They've transformed a boring structure into an imposingly beautiful grey building. Drop your gaze to the patio to see a host of patrons soaking in the sun and gazing at the mighty Mississippi. Enter the taproom and notice an attention to detail that is unmatched. Watch some feather bowling or slide around the corner to a private nook and enjoy a quiet conversation between friends. Don't forget to grab a Nitro Miraculum, a perfect beer to pair with a perfect taproom.