"Should we grab a drink before the game?" I asked. Our realtor had invited my wife and I to the Budweiser Roof Deck at Target Field. It's hard to turn away a free ballgame, especially if it means a kidless evening. "What's near there?" she responded. A walkable craft brewery would fit the bill. "How about Modist? We haven't been there in awhile."
Downtown Minneapolis is not a place we frequent. We live in Bloomington—it's not that far. But if we're driving up it's usually to Northeast for their wealth of craft breweries or South for some of our favorite restaurants. There's plenty to see and do downtown, but it seems cloistered. We love walking a city's streets, an experience Minneapolis lacks due in part to the infamous Skyway. Our climate makes its existence a necessity, but it doesn't boost the tourism factor. Yet, the Minneapolis skyline fills me with wonder. I adore the view of the Minneapolis skyline from the north, the Mississippi river winding its way under the Stone Arch Bridge with the iconic Guthrie Theater at its side. Target Field also scratches the architecture itch with glorious views of Minneapolis. And thanks in part to Modist, the North Loop is starting to bring the walkable city back to the streets.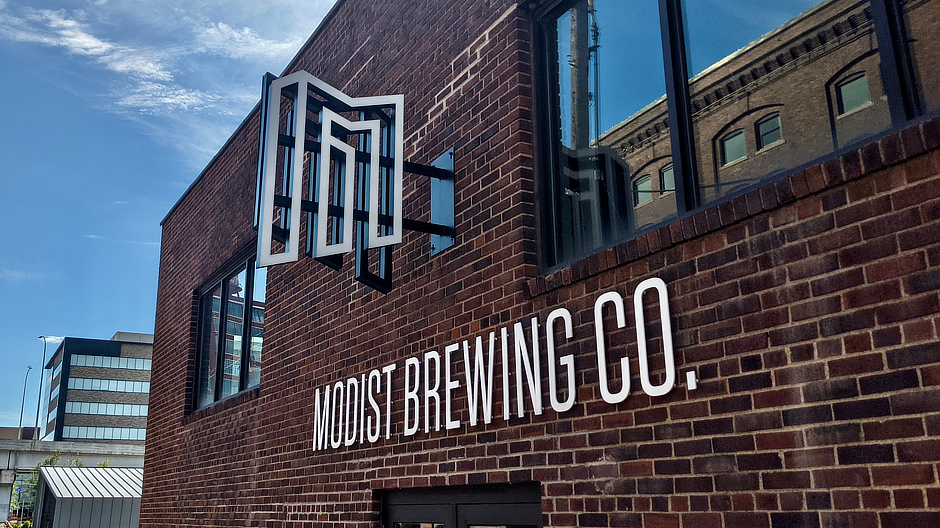 "Let's grab a spot at the bar," I said. The taproom was bouncing—in thirty minutes there would be a line to the door. Twins games always draw a crowd. Modist sits in an unassuming brick building with it's name and Escher-esque logo above the front door. The inside is anything but modest (pun intended), with color splashed murals and a brilliant turquoise on the brewhouse floor. It's that coating which gives the conical stainless fermenters a blue-green luster. Another feature to note about the brewing equipment is their Meura mash filter, an alternative to the traditional lauter tun.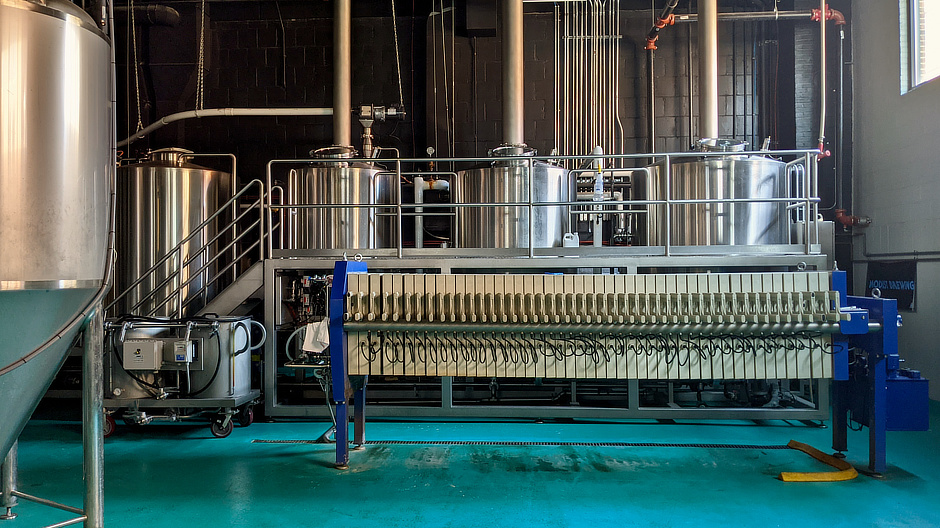 The rest of the taproom is prototypical urban modern: concrete floors, glass garage doors, exposed ceilings, and white subway tile. Seating is a mix of high and low-tops and the patio is a small roadside slab of cement. Unique lighting fixtures catch the eye, three contemporary caltrops. It's fun and inventive with an attention to detail, features that come through in their beer.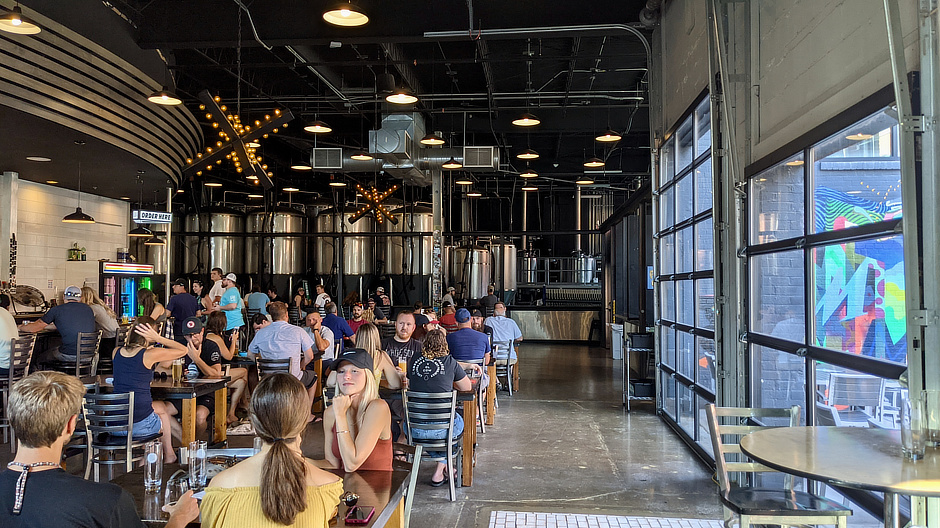 I've had a ton of Modist brews over the years, and they have a few of my favorites. First Call, their cold press coffee lager, is delightful. Supra Duluxe, a Japanese style rice lager, frequents my fridge. False Pattern and Dream Yard are safe bets when you're looking to haze it up. But if I'm visiting I like to taste anything fresh and recent. The highlight of the visit was their Esoteric Eclecticism, a collaboration with Denver's Cerebral Brewing. It's a double dry-hopped oak aged pilsner. That's a mouthful both in name and style, but it adds up to be one of the finest beers I've ever had—my Best Individual Beer of 2021. What I said their still applies:
I'll admit that I was skeptical of the trend towards dry-hopping and oak-aging pilsners. "You're missing the point!" I said. "It's supposed to be uncomplicated!" I said. "You're ruining it!" I said. What a fool I was. While killing time before a Twin's game my wife and I dropped into the Modist taproom. I caved in and ordered a pint of Esoteric Eclecticism… It blew me away. These are nothing new in the beer world, Czechs have been oak-aging them and Italians dry-hopping them for hundreds of years. Sure it complicates the uncomplicated, but it tastes marvelous doing it.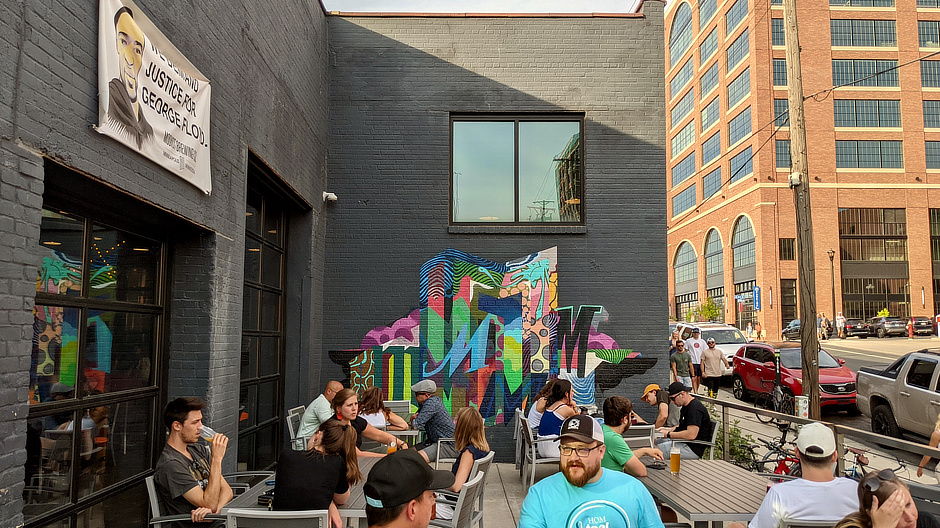 Modist is a mainstay of downtown Minneapolis. They brew some of the finest beers in Minnesota and they anchor the burgeoning North Loop. If you're looking for a night on the town, grab a bite to eat in the Warehouse District and end your evening at Modist. Keep your eyes peeled for any oak-aged lagers. They're a treat.