Ambitious. That's the word I'd use to describe our travel style. On each new trip we try dialing our itinerary down. We continue to disappoint ourselves. For our first road trip as a family of three we planned on only 5 to 7 hours of driving a day. That ends up being quite a lot for a baby. Despite struggling at times we still made room in the schedule for craft beer. The first brewery on our list: Guanella Pass Brewing Company.
Guanella Pass Brewing Company is located in historic Georgetown, Colorado. The town was on our list before I learned that they had a brewery. That fact sealed the deal. I'm guessing that Spring isn't the peak tourist season in the area since when we pulled into town we did we not see a single soul and no businesses appeared to be open. Driving through town was still a treat. Vintage buildings and historic charm from Colorado's silver boom fill the business district. After six hours in the car we were eager to stretch our legs.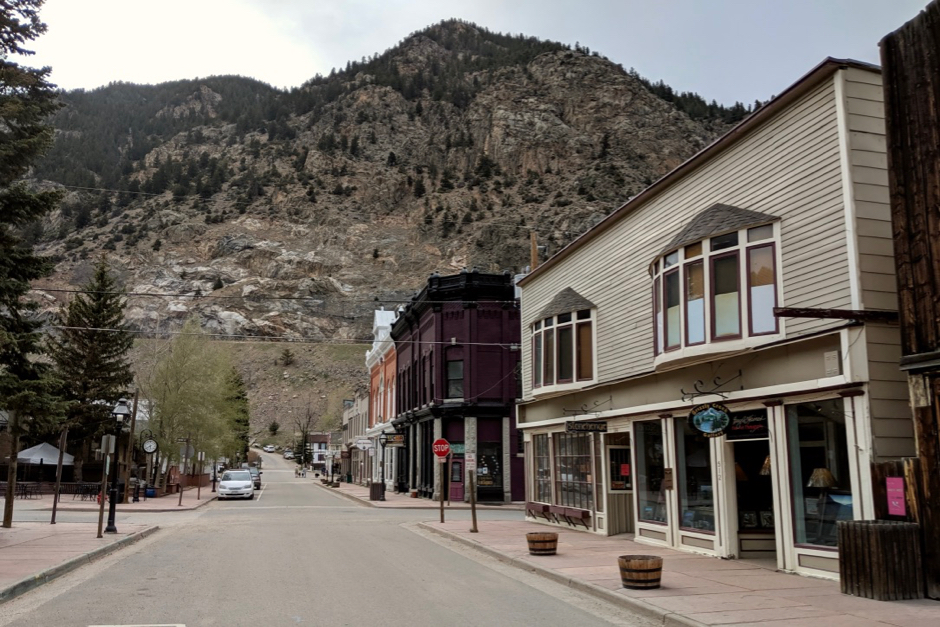 Located a block away from the main tourist area, the brewery is a small beige cinder block building kitty corner from an oddity labeled Alpine Hose No. 2. I had to look it up. Currently home to the Georgetown Firefighting Museum, this restored wooden structure contains the town's original fire station and bell tower. We didn't have time to go inside but if we are in the area in the future I would give it a shot. There are a handful of museums in town that are worth a look.
After I stepped into the taproom of Guanella Pass I had to adjust my eyes. So much so that I almost bumped into some barrels stacked inside. The room is small, yet they are economical with their seating. A rail runs along the edge of the entire room and one half functions as a barrier between the brewing equipment. The tanks are so close that you can reach out and touch them. The proximity to the equipment, while necessary in such a small building, creates an intimate experience that I enjoyed. My favorite detail was the miniature garage doors that open to the sidewalk.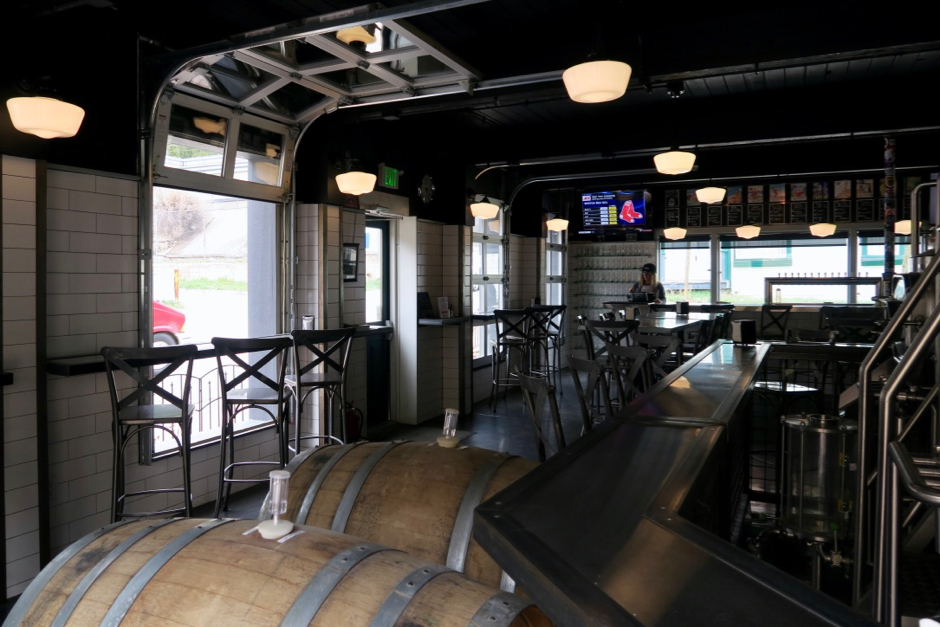 "Hello! Let me know if you have any questions about the beer." the bartender, a young woman with blonde hair and a flat brimmed Guanella Pass Brewing Company trucker hat, said. She gave us her full attention and then returned to her duties letting us review their tap list. With 11 beers on tap, I had some questions. "What are the beers that I have to try?" I asked. "My favorite right now is the Double IPA, but the Season Pass Pale Ale is one of our best selling beers." she responded. I ordered a flight of four and reserved the Double IPA for a full pour.
We took our beers onto the patio but the rain began shortly after and forced us to retreat inside. With our daughter tucked beneath our feet we drank our beers as she was engrossed by a window. Simple pleasures. I had their Bernese Mountain Brown Ale, Season Pass Pale Ale, Alpine Peak Black American Ale, Kataka Mountain IPA, and Liquid Gold Double IPA. The beer names reminded me of discussions my wife and I had during our long distance hike of the Superior Hiking Trail. With plenty of time to talk there were moment we had to dig deep for discussion topics. Each time we passed a stream, campsite, spur trail, or any named landmark we took some time to debate what type of beer it would be. It was a surprisingly fun activity; the folks at Guanella Pass are living our dream.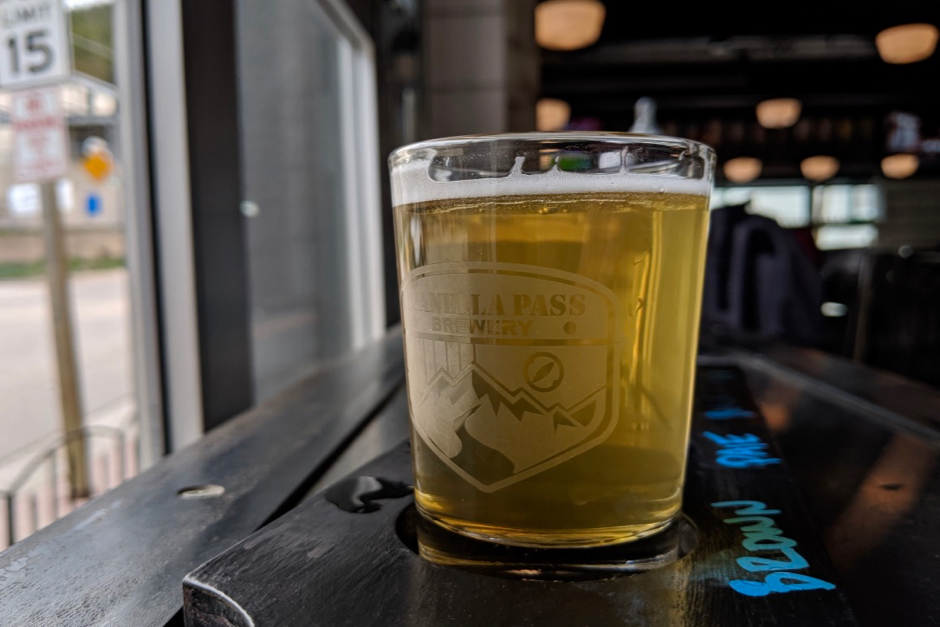 Out of the five beers there were two clear favorites. Alpine Peak was the perfect beer for me in the moment. Dark chocolate and coffee flavors balanced with a light bitterness of the CTZ and Nugget hops. Also, she recommended Liquid Gold for a reason. With IBUs over 100 I was expecting the hops to drown my palate. But the beer was much smoother and maltier than I had expected. One of the more balanced DIPAs I've had in awhile and my favorite during our visit.
Guanella Pass Brewing Company stands out as one of the best taprooms we visited during our road trip. Their location was a major contributing factor. It was our first mountain brewery and the highest elevation of any so far. Stepping out of the taproom surrounded by mountains and historic Georgetown is an experience. One that I hope to have again.