There was a brewery that consistently appeared in my search for "top breweries in Colorado." They've won awards, host an invitational beer festival, and keep a tap list stocked with innovative beers (over 100 in 2018). Location was the only issue. Our aggressive itinerary had us arrive in downtown Greeley during sunset. The destination: WeldWerks Brewing.
Greeley may seem like a strange place to brew some of Colorado's best beer, but it's akin to Bent Paddle in Duluth, Minnesota. Both towns have a similar population, are home to a university, and, importantly, have a handful of craft breweries. While Duluth has them beat in breweries per capita, WeldWerks has the gaze of the national beer scene. Would they back up the hype?
It's hard to miss the bright red and grey brick building of WeldWerks. It pops against the industrial plains town of Greeley. We booked a hotel blocks away from their taproom, but hadn't anticipated the rain. The taproom is spacious. A large open room, tall ceilings with exposed wood beams, a bar in the corner, and stacks of barrels against the wall. Loud music and malt aroma replaced the sound and smells of the rain. We arrived at peak time.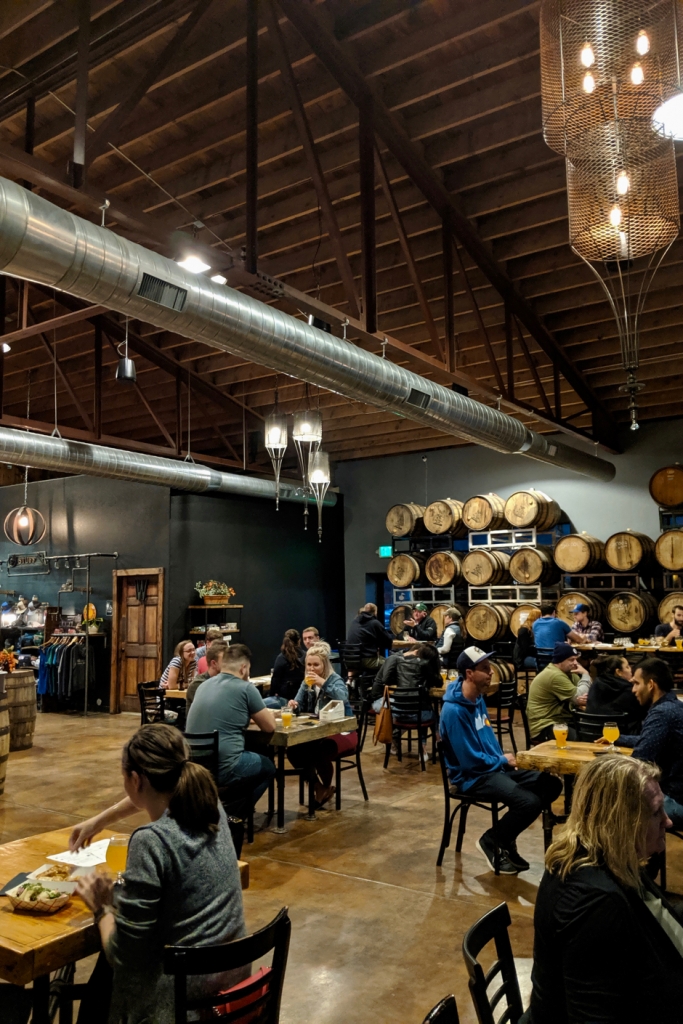 While my wife released our daughter at our table in the corner, I got in line for beer. We were planning to share a flight of five beers. I didn't expect a tap list containing 23. They were mostly NEIPAs or DIPAs with a couple of pastry stouts. WeldWerks is known for their long lines and can releases. There was a stack of papers near the register; a to-go order form. In preparation, I took one.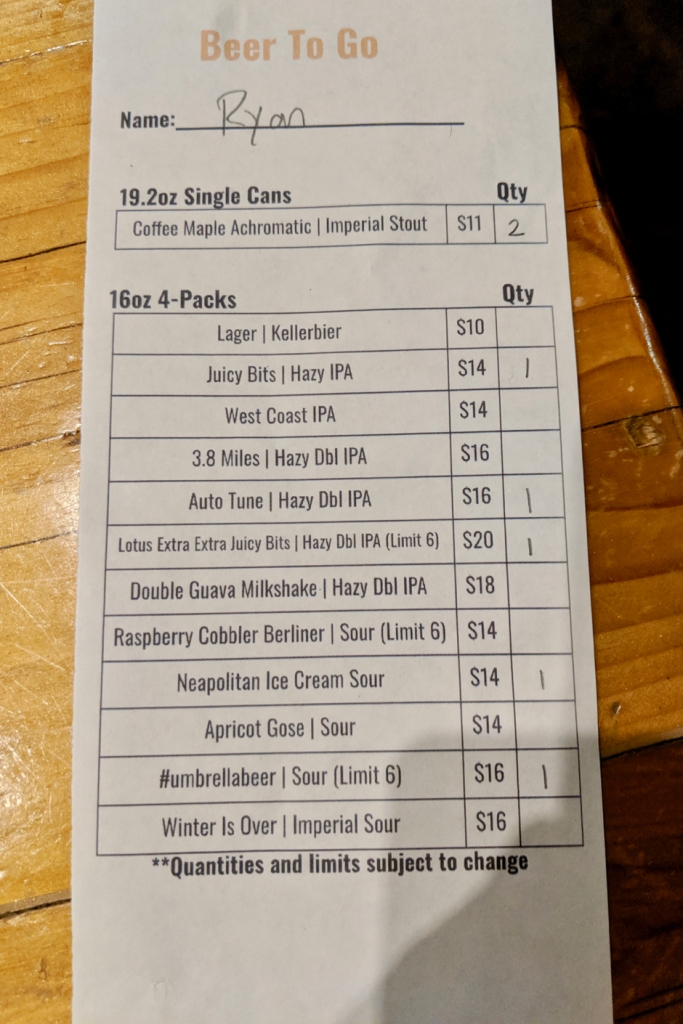 Juicy Bits is the most popular WeldWerks beer, so it was fitting to drink it and one of its variants. The flight included:
DDH Juicy Bits NEIPA
Juicy Bits NEIPA
Cardboard Meteorite NEDIPA
Raspberry Cobbler Berliner
Coffee Maple Achromatic Imperial Stout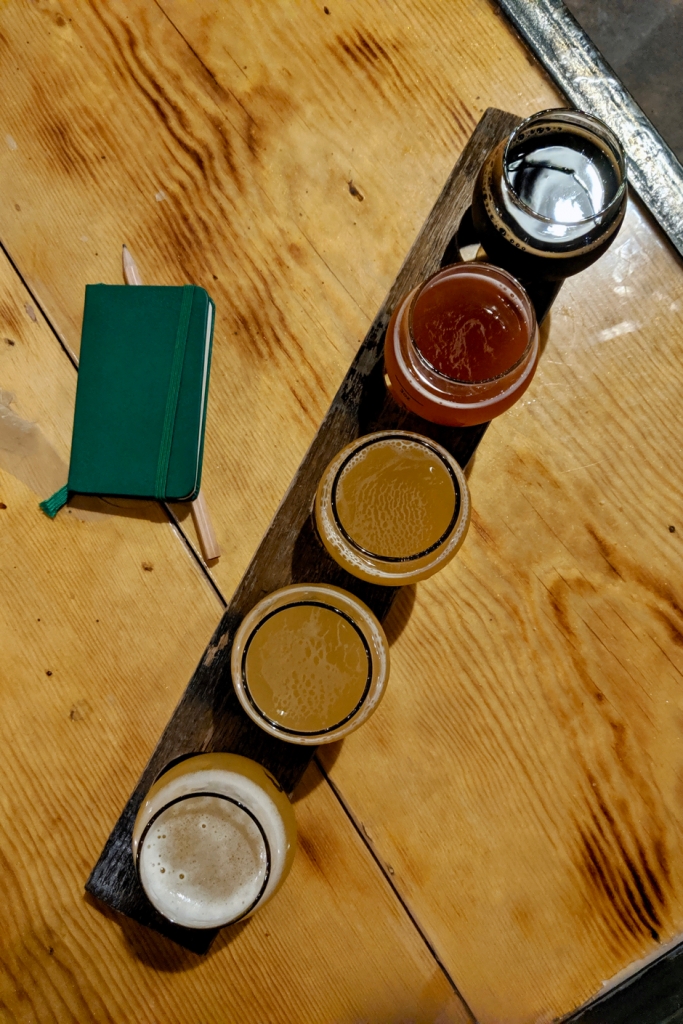 My wife also ordered a Pina Colada Milkshake NEDIPA. I tasted it before jumping into my flight. It had a phenomenal aroma that teleported me to an all-inclusive resort. Coconut forward with a sour pineapple finish that lingers on the tongue. Juicy Bits lives up to the hype. Tropical fruit, a bit of citrus, and a creamy mouthfeel. I preferred the regular variety over the DDH. I finished with the Coffee Maple Achromatic. The perfect way to end my day. Any chance to drink a beer that tastes like a liquid maple cake donut is a chance I've got to take.
I wish we had time to explore more of WeldWerks tap list. It was been a long day for our daughter and she rushed us out of the taproom. The beers were excellent. IPAs aren't my favorite style but there was such a variety it was disappointing that I couldn't try them all. While walking back to the hotel I assured myself that we'll be back to Colorado, back to Greeley, and back to WeldWerks Brewing.